13 Mistakes You Should Avoid
My number one priority in writing this article is to spare you some unpleasant experiences as a beginner player, ones that I definitely wish someone had warned me about when I was first starting to play online. So here it is, the list of the 13 most common beginner mistakes in online gambling.
1. Not Checking If the Casino Is Legal
Checking if an online casino is licensed and regulated per the laws of your country is quite easy. Therefore, it still doesn't fail to surprise me how many new casino players forget this essential step. For British players, it cannot be made simpler: the only authority that can issue a UK gambling licence is the Gambling Commission. And it's absolutely essential that this license has been issued, regardless on which platform you're considering to play at.
If you see its seal in the footer of the site you're thinking of playing at and you can find the casino's registry number with its licence search tool, then you can be sure that the operator is safe.
As for other countries, there are different regulatory bodies and laws concerning online gambling in the different states. Most European countries consider legal all casinos that are licensed by any international gambling regulator, the most prominent among which are the Gibraltar Gambling Authority, the Lotteries and Gaming Authority of Malta or the Antigua and Barbuda Directorate of Offshore Gaming. There are some countries though, like Italy and Spain for example, whose online gambling markets are closed to casinos that are licensed by any other authority but their own.
2. Choosing a New Casino Without Much of a Reputation
Out of all the licensed casinos that you can pick, there's really no reason to choose a new casino that has yet to prove that it deserves a place among the best. New casinos often don't have many promotions except a sign-up bonus and still haven't cleaned up their terms and conditions from gaps and ambiguities. Go for the online casinos that have proven to be the best over the years. They can offer you much more both in terms of bonuses and games. On top of that their security levels are much higher and their support is way more experienced in dealing with all kinds of problems.
3. Registering with a Fake Name
Oh, boy… out of all the mistakes a beginner can make, this is probably the worst one. All licensed casino sites are obliged by law to require proof of identity from customers at some point or another. In some rare cases the verification process takes place within a few weeks after the registration but usually, it must be completed before your first withdrawal.
Imagine the worst-case scenario: you register at an online casino with a fake name, you start playing, you land a big win and your account is suspended for providing false personal details. In this case, you will never be able to withdraw your winnings. So be smart about it and register with your real name and contact information. If you've chosen a casino that has a licence you have nothing to worry about. They will keep your information safe and secure and won't provide it to third parties.
4. Not Checking Which Payment Methods the Casino Accepts
As every new experience, playing real-money games online for the first time can be quite exciting and a bit overwhelming. Because of that it often happens that new players forget to check important little details like whether the casino accepts their payment method of choice. After all, if you, for example, want to deposit with PayPal, then you're only interested in casino sites that accept PayPal payments. You can avoid quite a lot of troubles by simply checking the site's banking page, so make sure you do that. PayPal is one of the best options you have. If you decide to use it, you'll have to provide your banking details only to the payment processor and not to the casino you're playing at. Other payment methods that allow you to do that are the prepaid cards Ukash and paysafecard and the famous e-wallet Skrill, previously known as Moneybookers.
5. Not Reading the Terms and Conditions
I often see comments left by obvious newbies in the field of online gambling saying that a certain casino is rogue because you see they ask them for identity check at their first attempt at withdrawal. Well, if these players had checked the terms and conditions of the online gambling sites they were playing at, they would've found out that this is more than a standard practice. I know that checking the box 'I have read the terms and conditions' without even opening the T&C file or page is a common practice on the Internet, but you should at least do it when you plan on spending real money on the site. Often new players are upset or disappointed just because of a lack of knowledge. You should consider that the real-money gambling sector is under strict regulation in this country, which means that the T&Cs are the way they are because the law requires it. So be smart and familiarise yourself with the casino's terms before depositing or even before registering.
6. Not Knowing What Games the Casino Has
Why does a person register at an online casino? Simple logic would suggest that they want to play a certain game for real money on the Internet. It still amazes me how some players fail to check out the casino's game selection before registering. After all, if you want to play video poker but the casino you've registered at offers only slots, roulette and blackjack, you're bound to be left disappointed.
7. Not Knowing the Rules of the Games You Play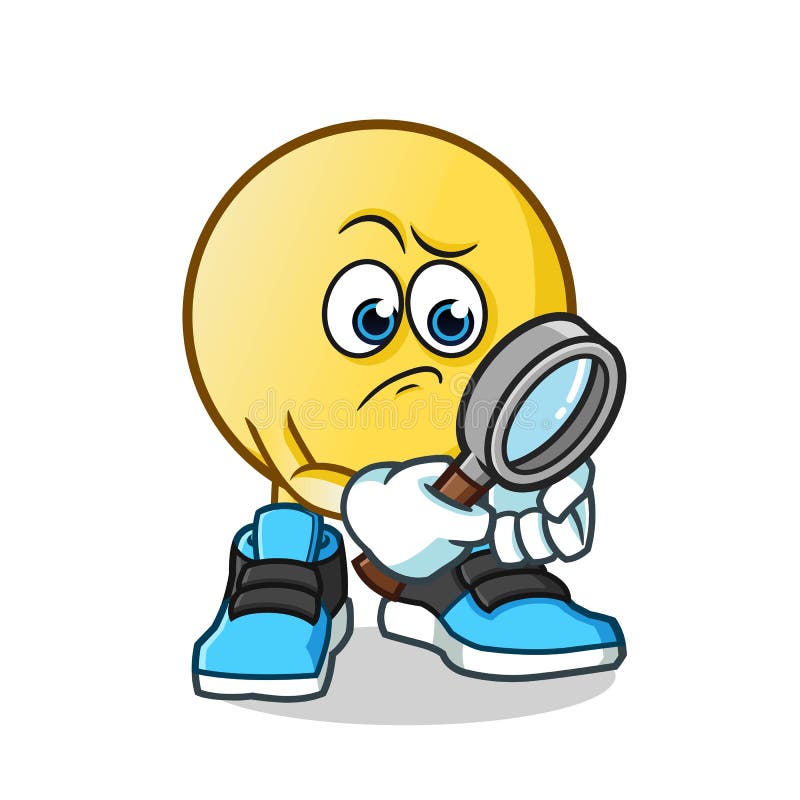 Though many believe that all casino games are dependent only on luck, that's not always the case. Take blackjack or video poker for example, where playing with the perfect strategy can significantly reduce the house edge. But even if that wasn't the case, there's no logic in playing a real-money game without knowing the rules and your chances of a win. It might seem for example, that all online slot games are the same, but if you take a closer look at them, you'll quickly realise that certain variations have a better return-to-player ratio than others. But even more than that, certain slots offer more features like bonus games and free spins which not only make your experience more entertaining but also give you more opportunities for a win. So, make sure you get to know the game better before you start playing. You can easily do that by trying it in practice mode first and checking out the help section of the game.
8. Falling for the Gambler's Fallacy
Many players believe that if a certain hand or spin gives you a fifty-fifty chance for a win, you have a bigger chance to win after a loss. While our brains make some weird sense of this assumption, the fact of the matter is that it's wrong. This phenomenon is called 'Gambler's Fallacy'. The truth is that if every separate hand has a fifty-fifty percent chance to be a winning one, that doesn't change the chances for subsequent hands. The odds will always be 50-50. Contrary to this truth, when people see a long streak of red on roulette, they immediately assume that a streak of blacks is coming. Therefore, so many people have been burned by adopting progressive betting strategies like Martingale which are based on these assumptions. Even though progressive betting is theoretically 'infallible', somehow it always fails.
9. Not Playing Responsibly
While playing casino games on the Internet is entertaining and potentially profitable, it could also be dangerous for some people. I'm talking about players vulnerable to addiction who have no control over the urge to bet. Therefore, it's extremely important that you educate yourself on responsible gambling and adopt some safety practices like determining a daily, weekly or monthly limit on the money you can bet. You can find out more about problem gambling and how to protect yourself and your close ones in our guide to the most prominent organisations promoting responsible gambling.
10. Not Understanding How the Bonuses Work
One of the biggest advantages online casinos have in comparison to land-based ones is the numerous bonus opportunities. But you cannot fully benefit from this advantage if you don't know how it works. Most casino bonuses are equal to a certain percentage of the deposit you make. Usually, this percentage can be anywhere between 10% and 200% of your deposit. If, for example, the casino offers you a 200% up to £300 bonus, then if you deposit £100 you'll get £200 in bonus. Furthermore, there are many different bonus types, such as no-deposit bonus, referral bonus, cashback bonus and so on. All these offers have different conditions that must be met for the bonuses to be released, and then there are other conditions for the bonuses to be transformed into withdrawable money which are called wagering or playthrough requirements. As you can imagine, if you don't know the terms and conditions of the bonus offers and the types of bonuses, it won't be very easy for you to claim and withdraw one. You can find more detailed information about the different types of offers on our dedicated casino bonus page.
11. Not Checking the Support Before Registering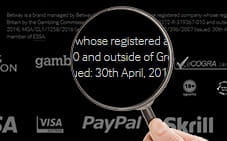 Many beginner casino players ignore the importance of having a responsive and professional customer support service at their disposal, 24/7. After all, anything could happen. You might need help making a deposit or a withdrawal or claiming a bonus. You might forget your password or have some other questions or problems that need immediate attention. In such cases, it's always nice to be able to get help from knowledgeable people at any time of the day. It's also important for the customer support to be reachable in different ways: via live chat, phone, email or even fax, whichever is more convenient for you. If you want to know more about the support centres of the top UK operators don't forget to check out our detailed casino reviews.
12. Not Considering YOUR Personal Preferences
Yet another beginner mistake is to take advice as to which casino to choose from people who have different preferences. For example, if your favourite game is Mega Moolah, why would you choose to play at a casino that doesn't offer it, no matter how reputable it is? If you would like to make payments using Ukash, you should only be looking for online casinos that support these deposits. A good strategy to finding the right casino for YOU is to take a pen and a piece of paper and write down what you want from the casino: the games you want to play, the deposit methods you're interested in, maybe the software platforms you like. You may also consider which live dealer games the casino offers and whether you would like to play from your PC or mobile device. After you prepare the list you can check if the top recommended casino has what you're looking for. If not, go to suggestion number two. As long as the casino is thoroughly licensed and regulated, you still be in good hands.
13. Not Having Fun!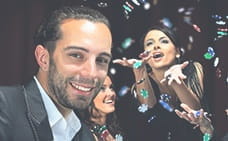 Yes, you have the possibility to win a staggering amount of money when you play online but that doesn't happen every day, and unfortunately doesn't happen to everyone. Your focus should never be only the money, but rather the entertainment value of playing real-money games online. Look at it as if you are going to a disco, or to the movies: it's a pleasant pastime for which you pay. The difference is that in the case of online casino games, you not only have fun, but you also have the chance to win real money. Don't ever forget to enjoy yourself! After all, this is what it's all about at the end of the day.